2018 Porsche 911 RSR racing cars.
Porsche is by far the most successful marquee to run at the storied 24 Hours of Le Mans. With 19 overall victories, no other manufacturer comes close to touching Porsche's dominance at the Circuit de la Sarthe. While the prototype 919 was retired for 2018, the 911 RSR will be taking the field, with two in special throwback liveries. First is the iconic "Pink Pig" livery, worn by the 1971 917/20, a one-off car with special bodywork. The porcine looks led to the pink color with dashed lines representing butcher's cuts. The second is the Rothman's livery, a mainstay on Porsche race cars since the early '80s. The blue, gold, red, and white paint has graced everything from the Paris-Dakar 959 to Le Mans entries. Watch both cars in action June 16, 2018.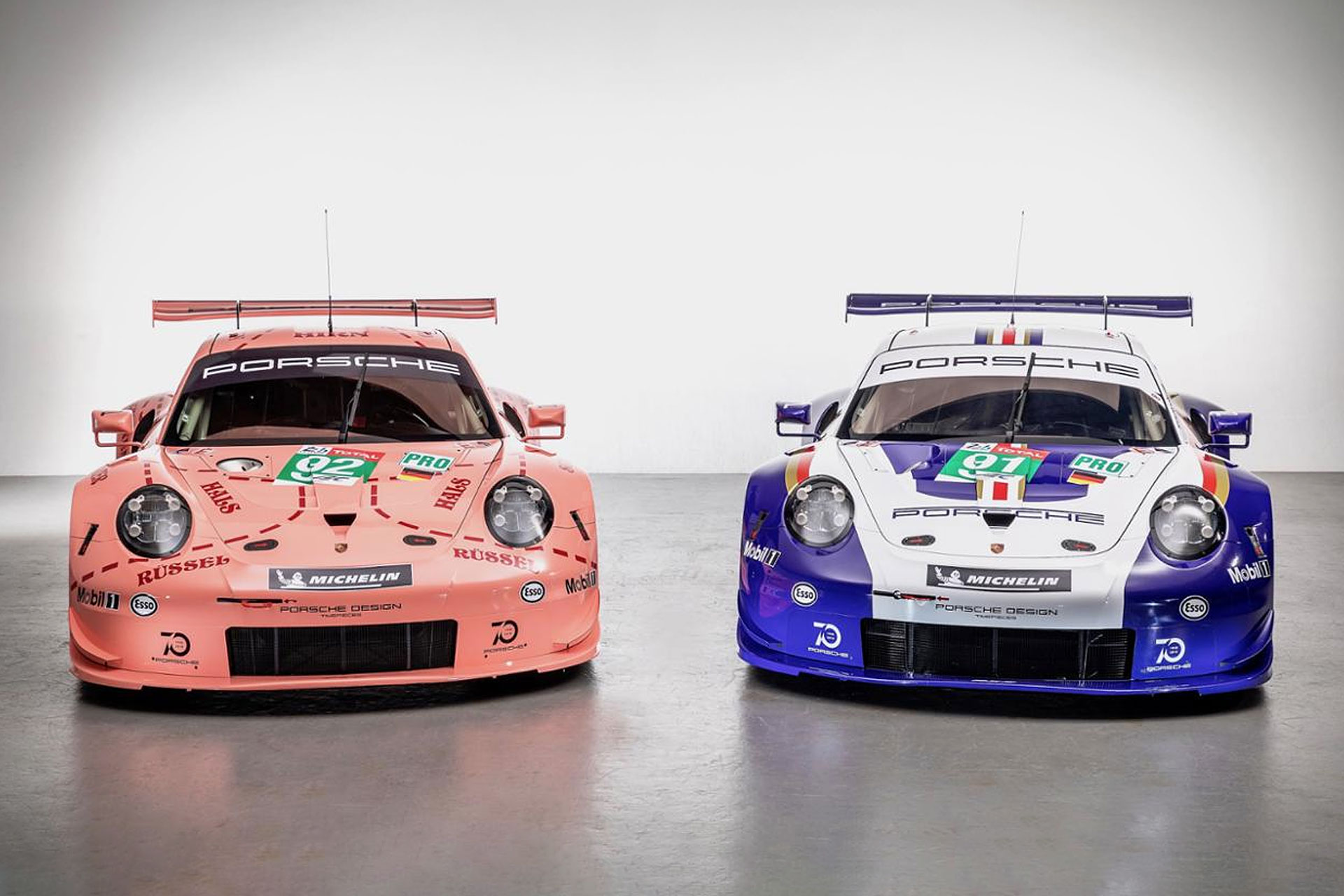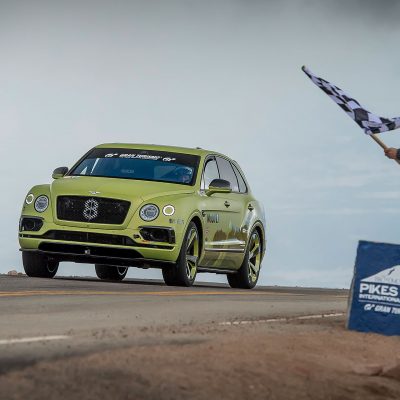 In the hands of Rhys Millen it broke the production SUV record for the 12.42-mile course by two minutes, in just 10:49.9.